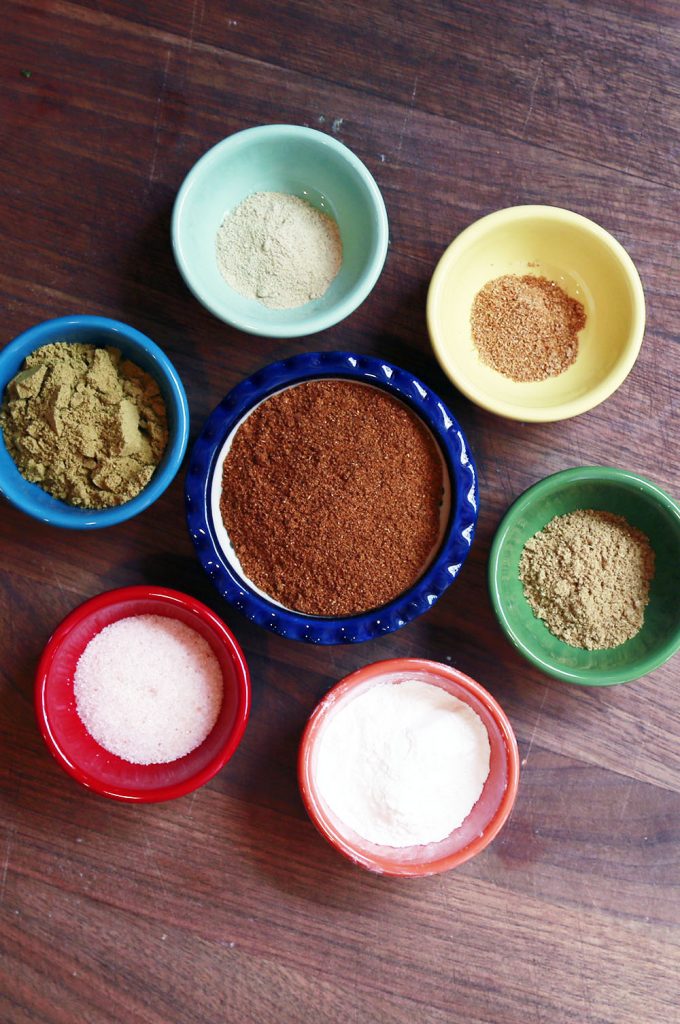 I'm a Gen X'er and there are some food memories that stay with you. Most of us were latchkey kids which meant we often were on our own for food or convenience was key. I fondly remember some of those things (yes, fondly) such as fried bologna sandwiches on wonder bread (or it's equivalent), hot dogs, pop tarts and cereal and the all american taco seasoning packet. I probably won't be eating wonder bread again but I'll be damned if I'm giving up tacos. I'm even contemplating making my own pop tarts but that's a topic for another time.
This is a super simple spice blend to put together and if you are the type of person that grew up on those taco seasoning packets, you will not be disappointed. It pulls on those flavors but it's so much better when you make you're own. Plus this makes enough for several rounds of tacos. Have an empty spice jar handy, you'll need somewhere to store the extra.
This recipe is just for the taco seasoning. If you want to know how to make tacos using this spice mixture you can visit our All American Taco Recipe.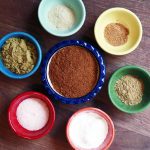 Taco Dust
If you are wanting a really good but simple taco seasoning then this is it. Nothing fancy, just really really good.
Ingredients
4

Tbsp

Chili Powder

3

tsp

Salt

2

tsp

Ground Coriander

2

Tbsp

Ground Cumin

1/4

tsp

Cayenne Pepper

1

tsp

White Pepper

4

tsp

Arrowroot powder

You can use cornstarch if you want, same amount
Instructions
Mix all ingredient well. Store in a glass jar with the rest of your spices, preferably somewhere dry.