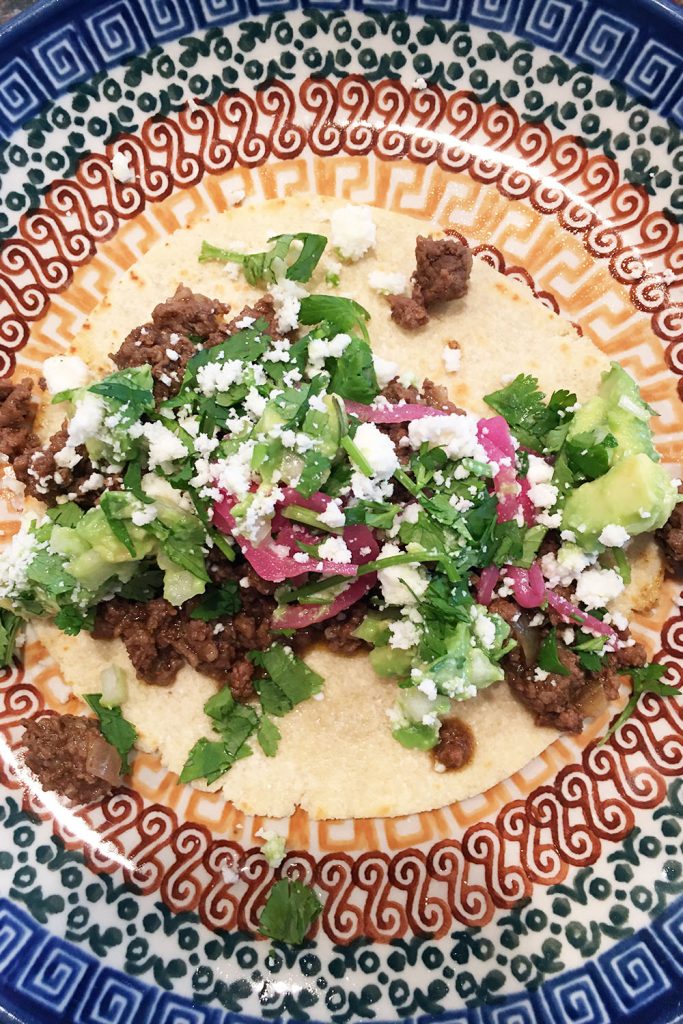 American tacos? Yeah, why not. I do many many versions of tacos but this is the one that those of us in a certain age range tend to remember from childhood. It's not authentic in any way but it's delicious. In order to make this version you need to first whip up my Taco Dust Spice Blend. Eventually I'll get around to sharing my tortilla recipe but until then, just make sure you don't forget the pickled onions!
This recipe is really about the meat, what you add beyond that is up to you. Except for the pickled onions, that's mandatory. What I use typically is some avocado, onion, cilantro and Cotija cheese.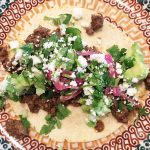 All American Tacos
Ingredients
1

Pound

Ground Beef

3

Tbsp

Taco Dust Seasoning

1

Cup

Broth

Honestly any broth is fine

2

tsp

Tomato Paste

1/2

cup

Diced Onion

1/2

Cup

Diced Bell Pepper

1

Tbsp

Oil
Instructions
Heat the oil in a skillet over medium. Add the onion and pepper and cook until they begin to soften. About 3-4 minutes

Add the ground beef and continue to cook on medium until it's mostly crumbled and cooked through.

Sprinkle the taco dust seasoning and mix thoroughly with the ground meat.

Add the tomato paste and mix until it begins to dissolve into the meat mixture

Add the broth and bring to a simmer

Let it continue to simmer uncovered for 5-10 minutes. You are looking for 80% of that broth to reduce down. You do not want much liquid left so make sure to stay close and stir often.

Once it's mostly reduced remove from the heat and serve on with your favorite additions.