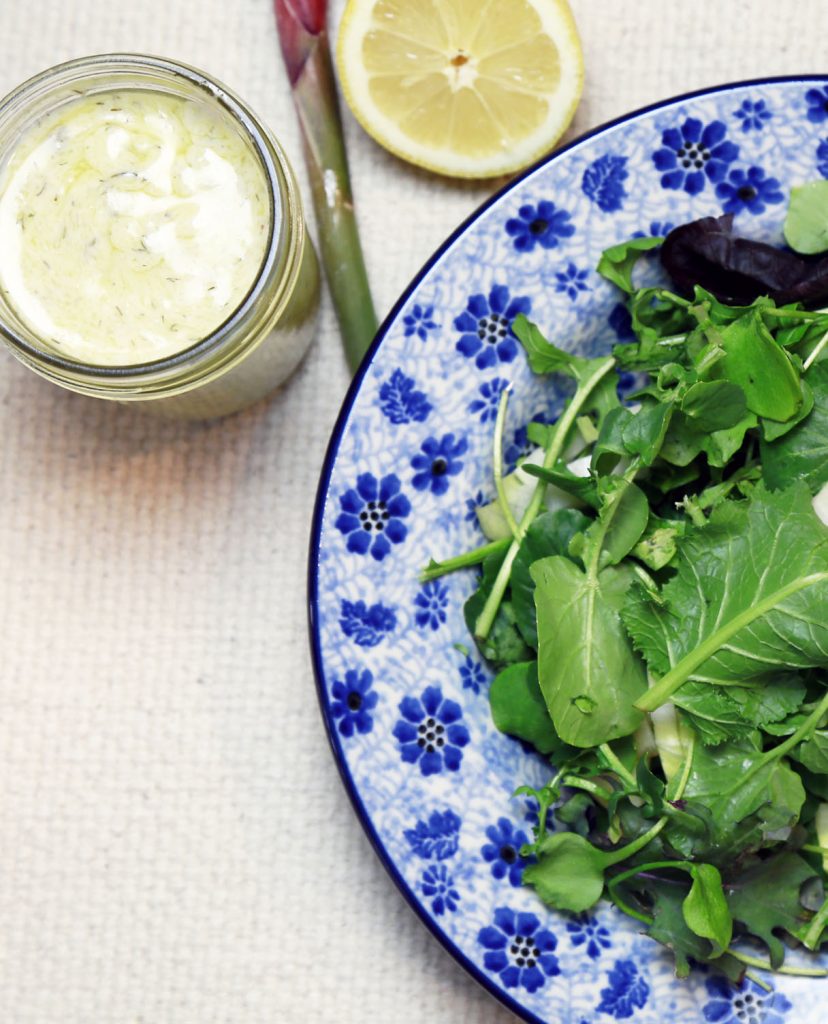 Let me first start off by saying that I keep certain staples in my kitchen that may not be in yours. Anchovy paste comes to mind as does lemon vinegar. These may not be in your pantry. If you notice I have not added any salt here and that's because the anchovy takes care of that so if you don't have that, try adding salt to season. If you don't have lemon vinegar specifically try white wine vinegar instead.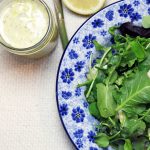 Creamy Lemon Salad Dressing
This is our favorite topping for salad and sometimes even roasted beets.
Ingredients
1

Cup

Lemon Yogurt

1/2

Cup

Olive Oil

3

tsp

Fresh Lemon Juice

3

Anchovy Filet

Mashed OR 1.5 tsp Anchovy Paste

1

Clove

Garlic, Minced

1

tsp

Lemon Vinegar

You can use white wine as well, something light

1

tsp

Mustard

1/2

tsp

Dry Dill

1

inch

Grated Ginger

1/2

tsp

Ground Black Pepper

1

tsp

White Balsamic Vinegar
Instructions
Start by dealing with the anchovy if you are working with filet. I take a medium knife and use it to chop and smash it with the edge as I go. I'm basically creating my own paste with it. Add to a medium mixing bowl.

Add garlic, ginger, mustard, dill, pepper, lemon juice and vinegar. Give a whisk to combine everything.

Add the yogurt next and combine.

Finally, slowly drizzle in the oil. Take this slow so it incorporates well.
Recipe Notes
When you are done assembling this, you may find it too sweet. This is going to depend on the yogurt you use. If you find that to be the case, add in another 1/2 tsp of vinegar until the flavor balances. If it's not salty enough for you, add a touch more anchovy. 
This will keep well in the fridge for over a week although it never lasts that long with us. Sometimes you might see some slight separation, that's normal. Just give the jar a good shake before using.